Make Your Next Party Pop With Our Decor Boxes!
When you cant express in words, say it in Party Sharty style!
View Products
Contact Us
Decorate Your Party Like a Pro With Theme Decor Boxes!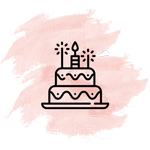 Make every celebration a special one in Party Sharty style!
Imagine your guest coming up to you and congratulating you for a fantabulous Party that you have hosted. Thanking you for a wonderful time that they have had. The one thing everyone wants is to create an eye catching décor that stands a notch above everything else.
Plan your Parties with Party Sharty's Statement Décor that will leave your guests raving about it for days!!!
"The more you praise and celebrate your life, the more there is in life to celebrate."
Never stop showing someone how much they mean to you in Party Sharty style!
Personalised Exquisite Decor
Extensive Decor Collection
DIY Easy & Quick to Setup Decor